CEOs Unplugged
at The MedTech Conference Powered by AdvaMed
Sponsored by: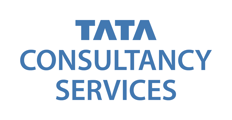 Get the inside scoop from the C–Suite on the CEOs Unplugged stage within the exhibit hall. These 11 interactive, script–free sessions are one of the most popular elements of our conference programming. Find these sessions on the CEOs Unplugged stage in the Exhibit Hall!
CEOs Unplugged Session Schedule
Good Ethics is Good Business
Tuesday, September 26 | 9:05 am – 9:40 am
Studies have shown that companies that implement good ethical business practices perform better than their peers that do not implement similar standards and expectations. In the medtech industry, top–performing companies have made good ethics an essential element of their business plan. Listen as industry CEOs describe why a strong ethical culture is not just about doing the right thing, it's good for the bottom line.
Moderator:

Bruce W. Jenett

, Senior Counsel, DLA Piper

Nacho Abia

, President & CEO, Olympus Corporation of Americas

Lisa Earnhardt

, President & CEO, Intersect ENT

Jorgen B. Hansen

, President & CEO, Cantel Medical

David B. Perez

, President & CEO, Terumo BCT, Inc. and Chairman of the Board, Terumo Global Blood Management Business
---
D.C. Download: Update from Capitol Hill
Tuesday, September 26 | 9:45 am – 10:25 am
Senior leaders from AdvaMed and the Medical Device Manufacturers Association (MDMA) will share the stage to address the most pressing legislative and policy issues facing the medtech industry today. Join us for a discussion about key issues including the medical device tax, MDUFA reauthorization and 21st Century Cures implementation.
Moderator:

Scott Whitaker

, President & CEO, AdvaMed

Paul LaViolette, MBA

, Managing Partner and Chief Operating O cer, SV Life Sciences Advisers, LLC Mark Leahey, President & CEO, MDMA

Michael R. Minogue

, Chairman, President & CEO, ABIOMED, Inc.

JC Scott

, Chief Advocacy Officer & Head of External Affairs, AdvaMed
---
Managing Lean, Delivering Big, Staying Ahead of the Innovation Curve
Tuesday, September 26 | 11:10 am – 11:40 am
How do medical technology companies both tightly manage costs/expenditures and yet achieve technological leads? What must one do to consistently deliver innovative new solutions while keeping tight budgets in check? This CEOs Unplugged session will address that very question. With a distinguished panel representing global innovation leaders, join us as these industry executives discuss both company operations as well as R&D and innovation.
Moderator:

Rupam Chaudhury

, Global Industry Vertical Head (EIS – Life Sciences), Tata Consultancy Services
John Carlson, President, Flex Medical

Cindy Kent

, President & General Manager, 3M Infection Prevention Division
Euan Thomson, PhD, Head of R&D, DePuy Synthes
---
Current Investment Flow, M&A and Deal Structures
Tuesday, September 26 | 11:45 am – 12:25 pm
It's been a very busy year for consolidation, investment, reorganization and growth in the medical technology space. Join us for a lively and frank discussion about why and what it all means for the industry and health care delivery. The session panel, led by a senior M&A health care attorney, discusses mergers and acquisitions, nancial restructuring, valuation, company capital structures with buyers, sellers and top industry executives.
Moderator:

Keith A. Pagnani

, Partner, Sullivan & Cromwell LLP

Peter J. Arduini

, President & CEO, Integra LifeSciences

John J. Greisch

, President & CEO, Hill–Rom

David R. Horn

, Managing Director, Morgan Stanley
---
Multinational Corporations Operating in an Anti–Globalization World
Tuesday, September 26 | 2:05 pm – 2:40 pm
Until recently, CEOs were operating in "The World Is Flat" global environment and expanding supply chains globally to maximize efficiency and minimize costs. The rationale for this business model still exists, but will governments allow it to continue unfettered? The U.S. is adopting an "America First" policy, China is implementing "Made in China, 2025," India has its "Make in India" and on it goes. The rules of the World Trade Organization, initially adopted 70 years ago, seem outdated and ineffective in preventing these protectionist policies. Will these localization programs force a disintegration of global trade and the business models that CEOs now use? Our panel of CEOs will provide their insights and experiences on what they see now and what they expect for the future.
Moderator:

Ajay Dhankhar

, Doctor of Philosophy in Biochemistry and Molecular Biophysics,

Yale University, Senior Partner, McKinsey & Company

Camille Farhat

, President & CEO, RTI Surgical


Jeffery A. McCaulley

, Global President,

DJO Surgical

Caroll H. Neubauer

, Chairman & Chief Executive Officer, B.Braun Medical Inc.
---
Heard on the Fundraising Trail
Tuesday, September 26 | 2:50 pm – 3:25 pm
CEOs share their experiences in capital formation and lessons learned in managing technical and commercial risk, demonstrating value in the market and building relationships with the investment community.
Moderator:

Jonathan Norris

, Managing Director, Sales Origination, Silicon Valley Bank
Patrick Daly, President & CEO, Cohera Medical

Harith Rajagopalan, MD, PhD

, Co–Founder and CEO, Fractyl Labs

Leslie Trigg

, CEO, Outset Medical
---
Standing on the Shoulders of a Giant: Past, Present and Future
Tuesday, September 26 | 3:30 pm - 4:00 pm
This panel will feature our 2017 AdvaMed Lifetime Achievement Award recipient, John P. "Jack" Wareham. Jack is just the sixth person to receive AdvaMed's Lifetime Achievement Award, he joins John Brown, Earl Bakken, Tom Fogarty, John Abele and Pete Nicholas to be so honored. Jack's medical technology career began forty-nine years ago and includes time spent with SmithKline (GSK), Norden Laboratories (Pfizer), Beckman Coulter, Applied Life Sciences, Accuray, Great Batch (Lake Region), ResMed and STERIS. Joining him for a discussion about the contributions medical technology has made during Jack's career and in particular advances made at companies at which he has been associated, will be the CEOs of two companies at which Jack has lead a significant role. Moderating this discussion will be the leader of an award winning and recognized global leading healthcare investment banking firm.

Moderator: Jon Salveson, Vice Chairman, Investment Banking Chairman, Healthcare Investment Banking Group, Piper Jaffray
Michael Farrell, Chief Executive Officer, ResMed
Walt Rosebrough, President and CEO, Steris
John "Jack" Wareham, Director, ResMed
---
The Future of Leadership in MedTech: Trends of Disruption and Consolidation
Wednesday, September 27 | 8:15 am - 9:00 am
This panel will explore emerging trends in the medical technology sector and how leadership will need to change to take advantage of those trends. As new technologies come on the scene, particularly disruptive digital technologies, leaders will need to be even more dynamic and adaptive in their approach. At the same time, the merger and acquisition trend continues to accelerate, often bringing together companies with very different corporate cultures, values and technical expertise. How will current leaders need to change to stay on top of these trends and manage a less traditional workforce? Will these trends create new opportunities for aspiring leaders?
Tracy MacNeal, President, XimedicaDx, Ximedica
Tina Moen, PharmD, Deputy Chief Health Officer, IBM Watson Health
Erica Rogers, President & CEO, Silk Road Medical
Lisa Suennen, Managing Director, GE Ventures
---
Leadership Views on Diagnostics
Wendesday, September 27 | 9:40 am - 10:10 am
CEOs of leading and emerging diagnostics companies share perspectives on policy and market challenges facing the in vitro diagnostics industry and discuss the opportunities they see for future growth in this critical area of health care.
Moderator: George Serafin, U.S. & Global Healthcare and Life Sciences Industry Leader, Grant Thornton
John Boyce, Chief Executive Officer, Exosome Diagnostics
Eric Compton, Chief Operating Officer, Hologic
Franz Walt, President, Laboratory Diagnostics, Siemens Healthineers
---
At a tipping point: Capitalizing on the digital health opportunity
Wednesday, September 27 | 10:20 am - 10:50 pm
Across the life sciences and health care industry, stakeholders are looking at how virtual and digital health, and access to real-time data, will impact clinical practices and ultimately lower health care costs. Almost every health system has a virtual health roadmap; however, many are in early stages of adoption. What will it take for providers to realize the opportunities from digital health and what clinical areas represent the most promising opportunities for medical technology companies? What role can medtech companies play in tipping the industry toward the adoption of digital health? Hear from CEOs who are investing in the digital health space on how MedTech can best capitalize on opportunities.
Moderator: Glenn Snyder, Medtech Practice Leader, Deloitte

Joe DeVivo, CEO, InTouch Health
David C. Rhew, M.D., Chief Medical Officer and Head of Healthcare and Fitness, Samsung Electronics America
---
Intersection of Global Health & Medical Technology
Wednesday, September 27 | 11:00 am - 11:45 am
Hear from prominent industry CEOs who are devoting their energy and passion to improving the lives of patients in low-resource settings.
Moderator: Yashdeep Kumar, Vice President, Global Innovation Programs, Stryker
Tim Ring, Chairman and CEO, CR Bard
Stephen Rudy, CEO, Gradian Health
Eric Major, President and CEO, K2M
---
Celebrating the Breadth and Depth of Industry Leadership
Wednesday, September 27 | 11:50 am - 12:20 pm
Three dynamic and experienced executives will discuss the lessons they have learned and the experiences they have accumulated over their extensive and current medical technology careers. While they share a common title – CEO – these panelists, like our industry represent diverse organizations. This moderated session will address the challenges of running early stage, mid stage and global companies in today's heavily regulated and resource scarce marketplace. With experience in surviving corporate bankruptcy, managing a large private equity fund and performing innovative contract development and manufacturing for high tech as well as medtech, our panelists represent the breadth and depth of our incredible industry. This is one discussion and panel not to be missed.
Moderator: Michael Lynch, Managing Consultant, Intertek
Kim Bridges, President & CEO, Acessa Health
Todd M. Fruchterman MD, PhD, President and General Manager, Critical & Chronic Care Solutions Division, 3M Health Care
Brady R. Shirley, President, Chief Executive Officer and Director, DJO Global