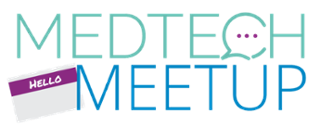 ---
Thank you for attending The MedTech Conference 2017! The information below is from our 2017 program, but stay tuned as we will be updating it soon for The MedTech Conference 2018 in Philadelphia, PA on September 24-26!
---
Our traveling series of MedTech Meetups held throughout the year comes "home" at the conference – these informal sessions are opportunities to network with other attendees from your industry sector and beyond.
Explore our nine opportunities for targeted meetups - if you see one that fits your area of interest or expertise, be sure to add it to your agenda! The MedTech Meetups are open to all MedTech Conference attendees.