Plan your experience at The MedTech Conference
---
Thank you for attending The MedTech Conference 2017! The information below is from our 2017 program, but stay tuned as we will be updating it soon for The MedTech Conference 2018 in Philadelphia, PA on

September 24-26

!
---

Three days, endless business opportunities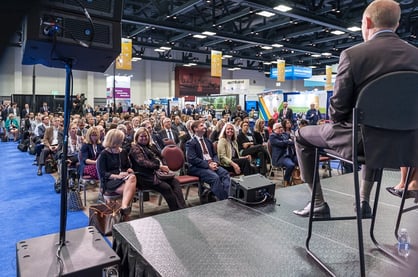 The MedTech Conference features three days of endless networking, partnering, and learning opportunities. To make the most of your time with some of the industry's biggest players, plan your experience to maximize your chances of exceeding the business goals you set before arriving.
This year's conference will feature:
Achieve your goals at The MedTech Conference

Follow the attendee timeline leading up to the conference



---
Don't delay - plan your experience at The MedTech Conference today!